36 PSI Tyre Pressure Monitor Valve Stem Caps 4-Pcs
$20.00
Sold Out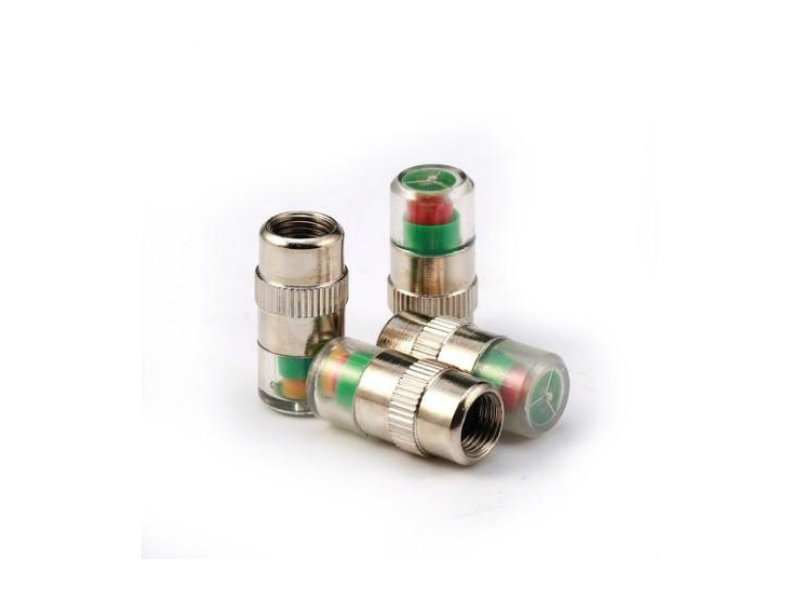 Prev
Next
Product Detail
Shipping Cost
Warranty
Questions & Answers
SP18848
Stay safe while driving with these caps that fit on any standard size existing tyre valve stem and which alerts when the tire pressure is low

Specifications:

Material: Chromed metal
Round style: 36PSI
Fits on any standard size existing tire valve stem
Visually alerts you when the tire pressure is low to help avoid premature tire wear or blow-outs from under-inflated tyres.
Size: 2.3*1cm (H*Dia)

Indication:
Green shows that tire pressure is normal
Yellow shows that the pressure is down about 5 pounds
Red alerts you that the pressure is down by at least 10 pounds

Installation:
Determine the correct tire pressure
Inflate tire to correct pressure
Install this new pressure cap tight
Simply look at the colour to know if the tyre is low or normal

Package Contents:

1 x 4-Piece 36 PSI Tyre Pressure Monitor Valve Stem Caps

$10.00 Nationwide Shipping (Excludes PO Box and Rural Addresses)
Rural delivery costs $3.60 extra to your total shipping fee.
Signature required service is available during the checkout process at an extra cost $0.20 per order.

At Crazysales.co.nz, we want to offer you the best shopping experience possible. We're here to help you in any way possible!

This item has a 30-day return to base warranty.

CrazySales will replace your product if it is found to be "dead on arrival" (DOA) at our cost.

If you change your mind after the payment is confirmed, we will issue a store credit (less any shipping and handling fees) and the item can be returned to us at your cost. Items must be returned in "as new" condition with all packaging and accessories (including manuals).

If your item is faulty, please contact us within the warrant period and we will assess your claim on a case-by-case basis and offer a replacement, full refund or store credit.

Claims on items outside the 30-day return to base warranty will be considered on a case by case basis.

For further information, visit our

Returns Policy

page